The 2017 Tony nominations reflect a theater season packed with talent. While these actors didn't make the cut this year, they deserve acclaim for their standout performances.
Jon Jon Briones, Miss Saigon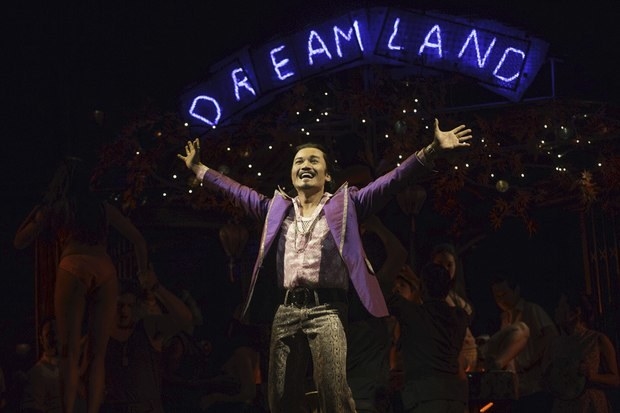 The role of the Engineer is a complicated one — and not only because of its controversial history (amid whitewashing protests, white actor Jonathan Pryce won a Tony in 1991 for a character that is French-Vietnamese). The Engineer is complex, wavering between charming and reprehensible, and Jon Jon Briones manages to adroitly walk that line. Despite the fact that Miss Saigon is clearly more about lead character Kim's journey than the Engineer's, Briones' performances of the showstopper "The American Dream" at least establishes him as a star.
Matthew Murphy
Nick Cordero, A Bronx Tale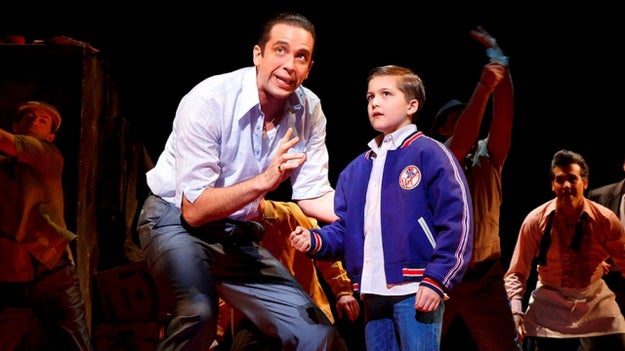 Nick Cordero is often the best thing about the shows he's in. His performance in the largely forgettable Bullets Over Broadway earned him a Tony nomination in 2014 (he played a mobster in that, too). That A Bronx Tale was mostly overlooked this season isn't really a surprise, but Cordero once again surpasses the material he was given. As Sonny — the part played by Chazz Palminteri in the film — he has to be convincingly menacing but also paternal, and he pulls off both with a sense of comic timing that also provides some of the show's funniest moments.
Joan Marcus
Corey Cott, Bandstand
Corey Cott does much of the heavy lifting in Bandstand — sure, there are plenty of big brassy numbers and swing dancing, but Cott's Donny Novitski is the heart of the show, even more so than war widow Julia Trojan (Laura Osnes). What Cott does remarkably well is portray the trauma that's always lurking below the surface: Even when he seems to be having the time of his life, there's a persistent darkness underneath. Bandstand is at its best when Cott is center stage, reflecting a time when people were haunted by their violent pasts and desperate to move forward by any means.
Jeremy Daniel
Barrett Doss, Groundhog Day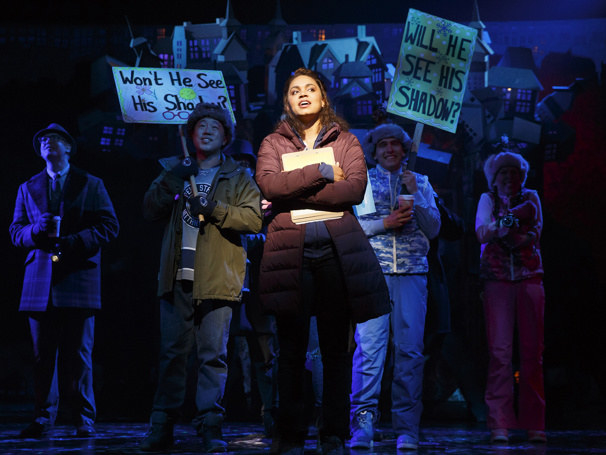 Andy Karl has gotten most of the attention — and the Tony nomination — for Groundhog Day, but Barrett Doss' relentlessly endearing turn as Rita Hanson deserves a second look. To be honest, it would be hard not to look likable next to Phil Connors, the philandering dick that Karl plays. But Doss' Rita not only endures Phil's bullshit but stands on her own, sweet but self-possessed. It's refreshing that it's Phil who has to change for Rita — given that Rita isn't stuck in a time loop, that's kind of inevitable — but Doss keeps things interesting in the way she portrays the slow softening and budding feelings between Phil and herself.
Joan Marcus
---